Six Pitfalls Budtenders Face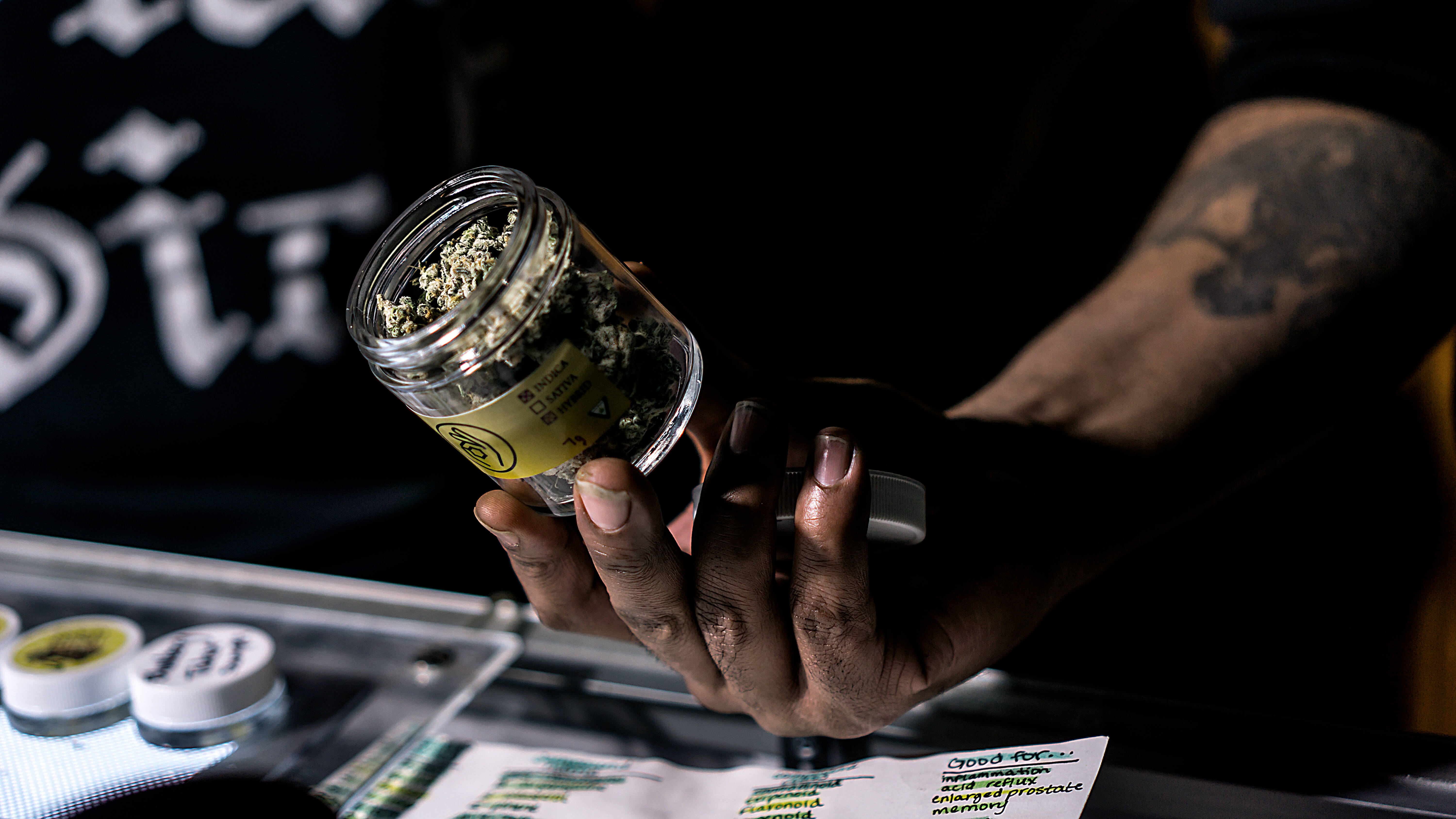 The face of cannabis today just may be the humble budtender at your neighborhood dispensary.
Budtender is one of the most common jobs in legal cannabis and can be a great entry point to the industry. And during the pandemic, they became essential front-line workers, staying open as much of the world was shutting its doors.
What is the role of a budtender?
Part salesperson, part cannabis advocate, part cannabis compliance expert - the role of a budtender may depend on whom you ask.
In 2021, researchers asked budtenders in Washington State how they perceived their professional role. They identified three leading roles: "creating a good experience for customers; being compliant with the state law and regulations, and educating customers on products."
The job also requires awareness of some of the more significant compliance and safety risks facing budtenders and dispensaries.
The top on-the-job dangers budtenders face
Failure to properly check ID
In legal cannabis states, adults must be 21 or older to enter recreational dispensaries or make a purchase.
Budtenders are trained to check IDs for all customers, but mistakes happen. People get busy, the dispensary may be understaffed, or the budtender just forgets. The dispensary may also have a doorman to check IDs, and the budtender forgot to double-check at the counter.
Regardless, cannabis compliance authorities don't leave much room for forgetfulness. Selling cannabis to someone under the age of 21 can result in severe fines and loss of license. Until 2019, in Washington, budtenders could face felony arrest and a ten-year prison sentence for selling cannabis to minors.
Overlooking cannabis purchasing limits
Every legal recreational or medical cannabis program has strict purchase limits. These amounts vary from state to state and between medical and recreational cannabis. Depending on the state, the limits can also be daily, monthly, weekly, or bi-weekly.
Regardless, some consumers may try to skirt these limits, and it is up to budtenders to prevent it by tracking who purchased how much and when.
The cost of failure can be pretty high. In 2019, the owners of a Colorado dispensary chain received a year in prison for illegal cannabis sales. In some cases, employees repeatedly sold cannabis to undercover police officers on the same day - including nine times within two hours.
This may be an extreme example, but even accidental violations can mean severe fines and loss of license.
Robberies and break-ins at dispensaries
"I was safer and had more money (selling) on the street, illegally."
The quote from Oakland dispensary owner Tucky Blunt came in a December 2021 MjBizDaily article about a rash of California dispensary robberies that "threaten the survival of businesses."
A month earlier, Forbes reported that 25 cannabis businesses were burglarized in just the previous two weeks in Oakland. The damages were estimated at more than $5 million.
Cannabis businesses are being targeted and for good reason. Dispensaries are stocked with valuable cannabis products and work mainly in cash due to the banking restrictions cannabis companies face.
Budtenders can follow security standard operating procedures (SOPs) to protect themselves. These include how to safely conduct oneself during a robbery and the placement and use of alarms and surveillance cameras. In addition, most states have strict requirements for visitor access to cannabis facilities.
Potentially dangerous health recommendations
Budtenders may know a lot about marijuana, but they are usually not trained healthcare professionals. This doesn't stop many customers from seeking medical advice at the dispensary counter, including which products could ease certain health conditions.
For example, a November 2021 study found that pregnant women turn to budtenders for advice about using cannabis during pregnancy. A 2018 study found that "nearly 70% of randomly selected Colorado marijuana dispensaries recommended cannabis products to treat nausea in the first trimester. Few dispensaries encouraged discussion with a health care provider without prompting."
While there are doctors and researchers who believe cannabis may be a beneficial nausea treatment for pregnant women in certain circumstances, a budtender is not qualified to make that call.
Another risk is potential drug interactions. This is one reason that some states require a pharmacist or physician on staff at all times at medical cannabis dispensaries. This is particularly true for Cannabidiol (CBD), which can have potentially dangerous interactions with a wide variety of drugs.
Most budtenders have their customers' best interests at heart, but they may not always understand the potential health risks they face. And while cannabis is one of the safest forms of medicine in existence, budtenders should still not stand-ins for trained healthcare professionals.
People who want freebies
In marijuana culture, somebody "breaking off a nug" or passing a joint to a friend is pretty universal. But in the retail cannabis world, all sales must be taxed and reported, and passing out "freebies" can mean serious consequences.
A Nevada company was fined $1.25 million in 2020 for violations that included keeping large quantities of marijuana off the books. In a less extreme example, in 2018, a Washington dispensary owner faced charges for allegedly running a "try it before you buy it" promotion.
Many people in the cannabis industry have had friends ask (often), "so, do you get free samples at work?"
That's understandable, maybe, but the dispensary, at least for now, is not the deli counter.
Failure to destroy cannabis waste properly
Speaking of deli counters, just like you can't resell returned or damaged lunch meat, the same goes for cannabis. At dispensaries, any product that a customer has returned must be destroyed. The same goes for expired items and ones that have damaged packaging.
But that's not all. Compliance guidelines require that cannabis waste be rendered unusable and unrecognizable. It then must be disposed of in a locked receptacle that is kept separate and under video surveillance.
A budtender who mishandles waste or restocks a returned item on the shelf could subject their dispensary to serious compliance fines.
Budtender: an entry-level job with big responsibility
At first glance, budtender may seem like a perfect job for people who love to smoke marijuana and talk about it at work. But while you don't need to memorize all the active ingredients of the cannabis plant, budtender is a serious job and knowing the risks is essential.