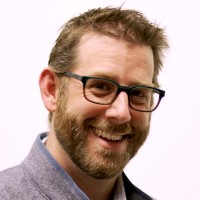 Chase Eastman has more than 15 years in content development, eCommerce, social media and multichannel go-to-market strategy. An expert in digital marketing and product management, Chase has an established track record of large-scale revenue generation and online brand development, including for a national home shopping television station, where he led the development of a digital strategy and online brand that is still leveraged by the channel.
FREE RESOURCES
From best practices at the dispensary counter to cannabis grow safety tips and the ins and outs of cannabis terpenes, there is a world of knowledge to be gained from our free educational content. To see our guides, eBooks, webinars, reports, expert interviews, and video tutorials, check out the Rootwurks library of free resources.
Stay Connected with the Rootwurks Blog
By joining our network, you'll receive curated cannabis content to your inbox every week, and be the first to know about what we're growing here at Rootwurks.
We're committed to your privacy. Rootwurks uses the information you provide to us to contact you about our relevant content, products, and services. You may unsubscribe from these communications at any time. For more information, check out our privacy policy.